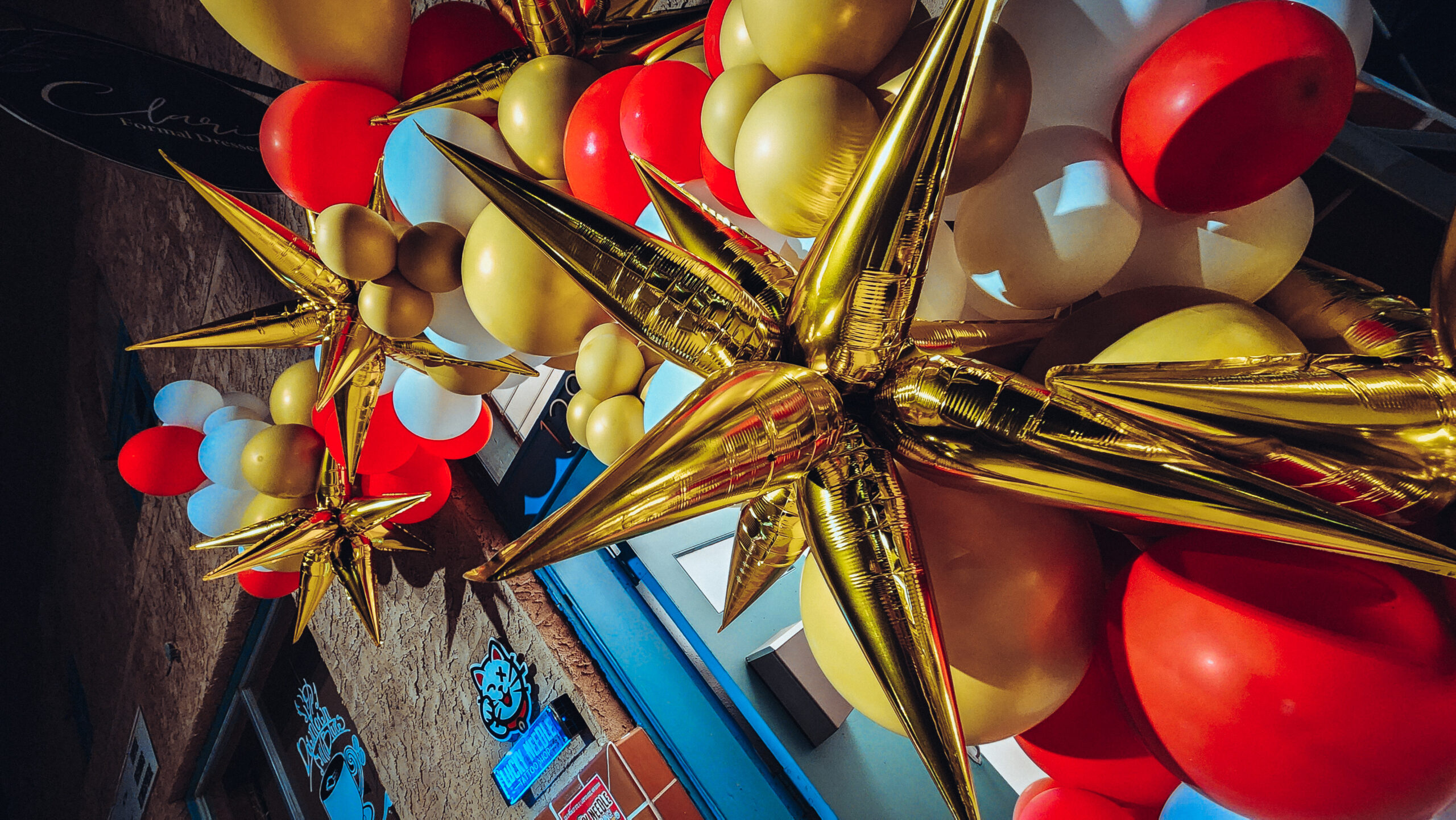 11 Dec

GRAND OPENING!
The grand opening of the LUCKY NEEDLE, was a huge success! We were overwhelmed by the turnout and are grateful for the support of our clients and community.
Located in the heart of Las Cruces, our shop boasts a welcoming and modern Japanese themed atmosphere.
In addition to our exceptional tattoo services, we also offer merch and aftercare products to ensure that our clients' new tattoos or piercings heal properly. We prioritize the health and safety of our clients, which is why we follow strict sterilization protocols and use only the highest quality supplies.
During the grand opening celebration, we were thrilled to see so many people enjoying the refreshments, music, and exclusive discounts on services and merchandise. We even had a raffle for a free tattoo, which was won by one lucky winner.
We want to thank everyone who came out to celebrate with us and we look forward to inking with you all in the future.


We couldn't have asked for a better turnout and are excited to continue serving our community with high quality tattoos.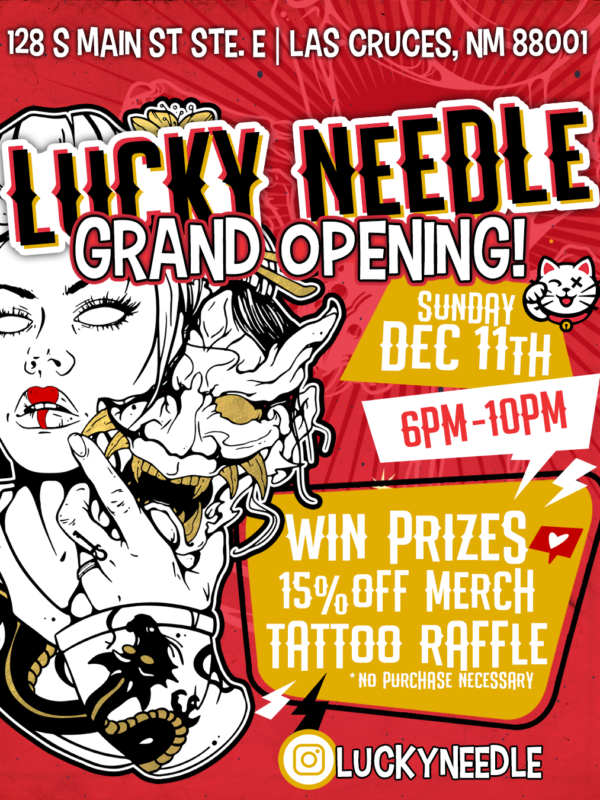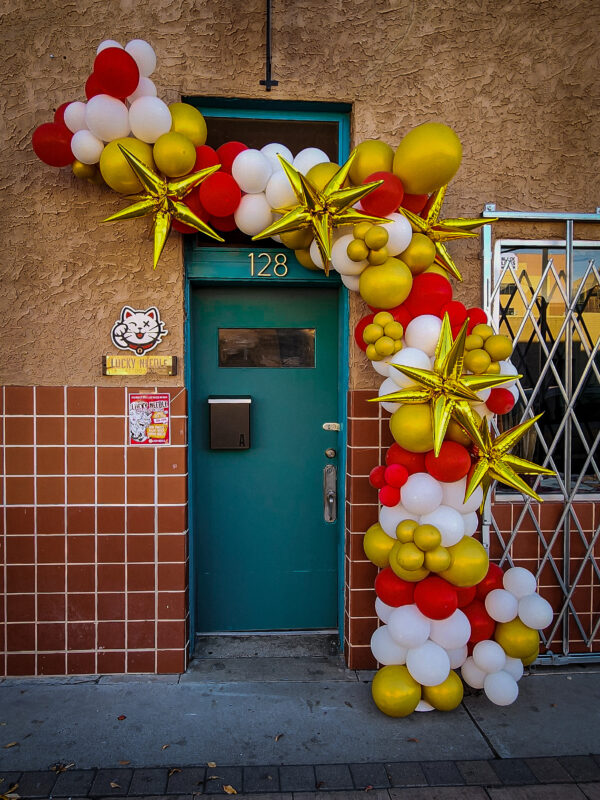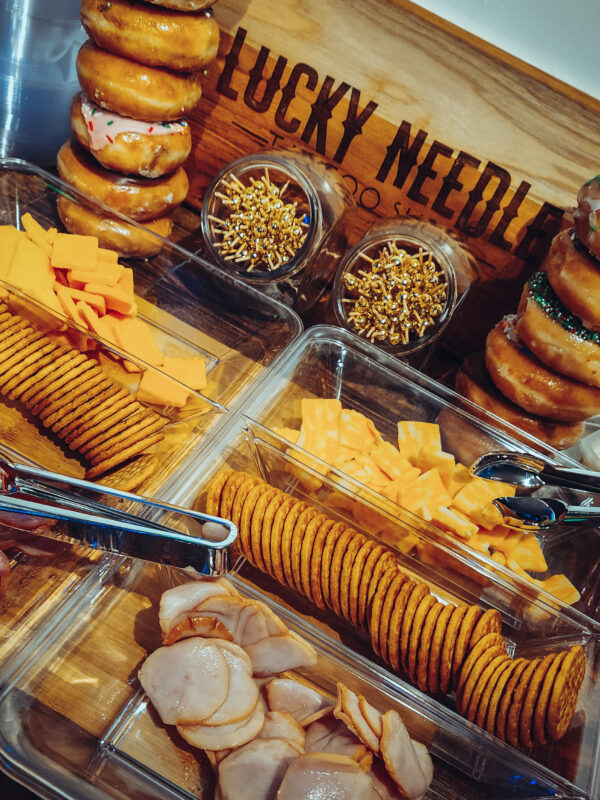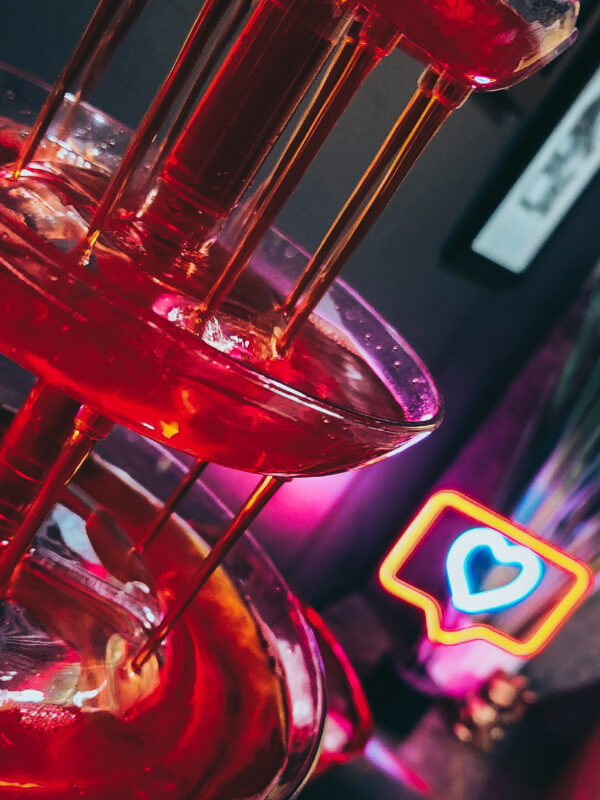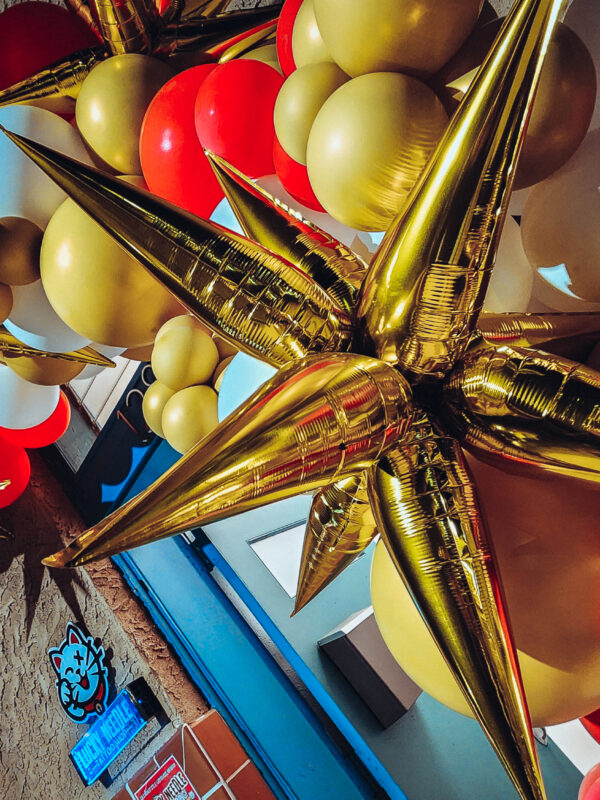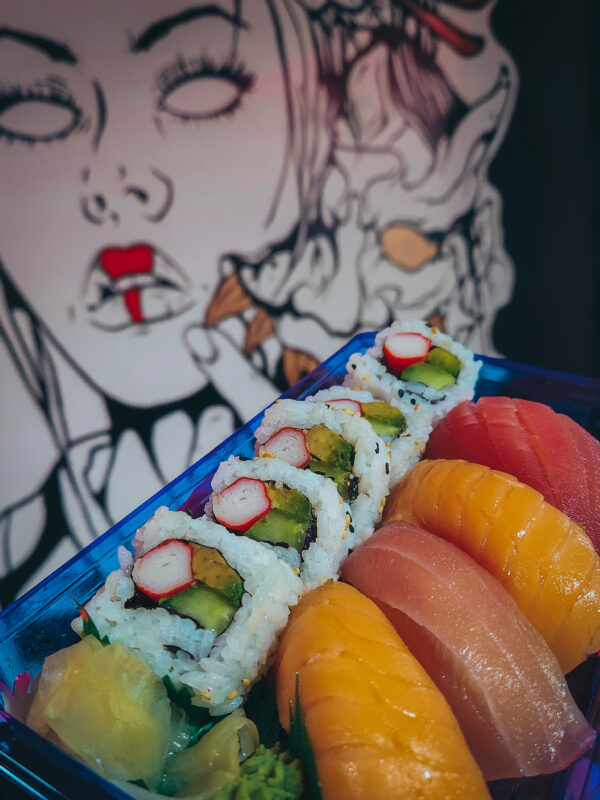 Your body is a canvas, so why not create a masterpiece?